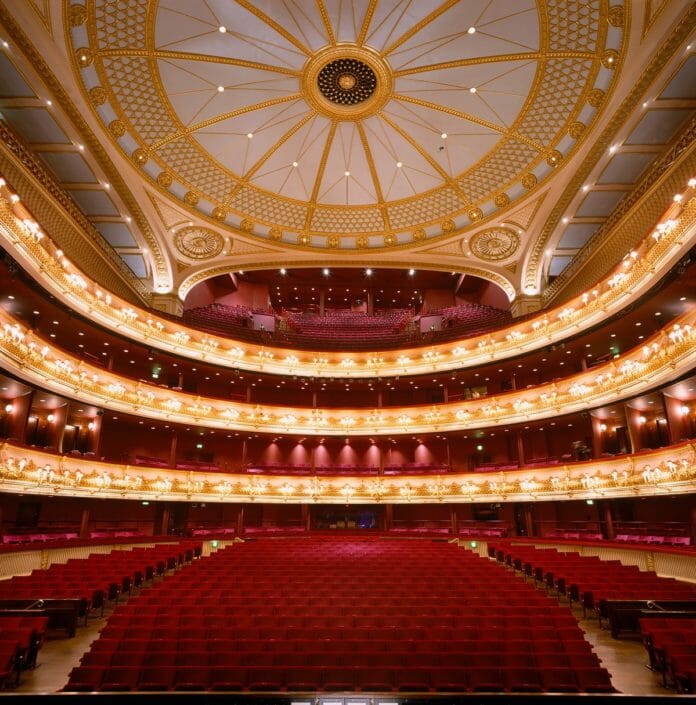 September 16: Gaetano Donizetti's La fille du régiment – China's NCPA
Donizetti's light-hearted and humorous story features a fabulous cast that combines the talents of Western and Chinese artists. Sabina Puértolas stars in the lead role as Marie, with Giovanni Romeo as Sulpice, Shi Yijie as Tonio, Wang Hexiang as Hortensius, and Zhao Denghui as Un Caporal, under the baton of chief conductor Lü Jia.
September 23: Giacomo Puccini's La fanciulla del West – China's NCPA
An epic production of Puccini's La fanciulla del West starring Amarilli Nizza as Minne, Claudio Sgura as Jack Rance, Marco Berti as Dick Johnson, and Kou Jing as Nick, under the baton of chief conductor Lü Jia.
September 30: George Benjamin's Picture a Day Like This – Aix-en-Provence Festival 
An ordinary day. A terrible event. The death of her infant child sets in motion one woman's search for a life-restoring miracle. All she needs to do – in the course of a single day – is find one genuinely happy human being. But when every encounter, however promising, ends in disappointment, she turns finally to the mysterious Zabelle, owner and creator of a magnificent garden. Eleven years after the historic success of Written on Skin, George Benjamin returns to the Festival with a new opera in one act: a universal tale with moving colors, where the flow of music follows the flow of life; an initiatory fable on human nature and self-discovery. For the fourth time, he reunites with Martin Crimp, his faithful author; Daniel Jeanneteau and Marie-Christine Soma are the stage directors, and with video design by Hicham Berrada. The composer himself conducts five magnificent young singers – including Marianne Crebassa – and the Mahler Chamber Orchestra, which celebrates its 25th anniversary on this occasion.
October 7: George Frideric Handel's Jeptha – Music of the Baroque 
Music of the Baroque's first performance in over three decades of Handel's final oratorio. Working furiously while his eyesight was failing, Handel tells the story of Jephtha, who promises God that if he is victorious in battle, he will sacrifice the first creature he sees when he returns—his daughter Iphis. Will Jephtha be forced to follow through on his vow? Dame Jane Glover leads the orchestra, chorus, and a cast of internationally renowned soloists in this sublime masterpiece.